NOTICE:
We've moved!
Please point your browser to: www.cyberspokes.com
*Don't forget to update your favorites & links!

Join us EVERY Tuesday night at 7pm EST for the DamnBikers chat

or...

Click the CHAT NOW box to enter the "Cyberspokes BIKERS" Chat Room !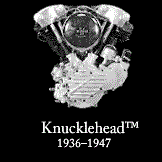 Helmet Laws?
JOIN THE CYBERSPOKES Western New York Event EMAIL LIST !!!
Just drop an email and please specify what city and state you are from. You don't have to give use your first and last name if you don't want to but it would help.